Chat on Viber
* Do not include sensitive information
Інформація для українських біженців
AIDS HEALTHCARE FOUNDATION
CUTTING EDGE MEDICINE AND ADVOCACY REGARDLESS OF ABILITY TO PAY
AHF Ukraine provides free rapid HIV testing along with HIV treatment, distributes condoms for HIV prevention, educates the populace and fights stigma against those living with HIV/AIDS. All tests are confidential and everyone is welcome! Our main sites are in Kyiv, Lviv and Odessa but we can refer to sites all over the country near you.
Get testing here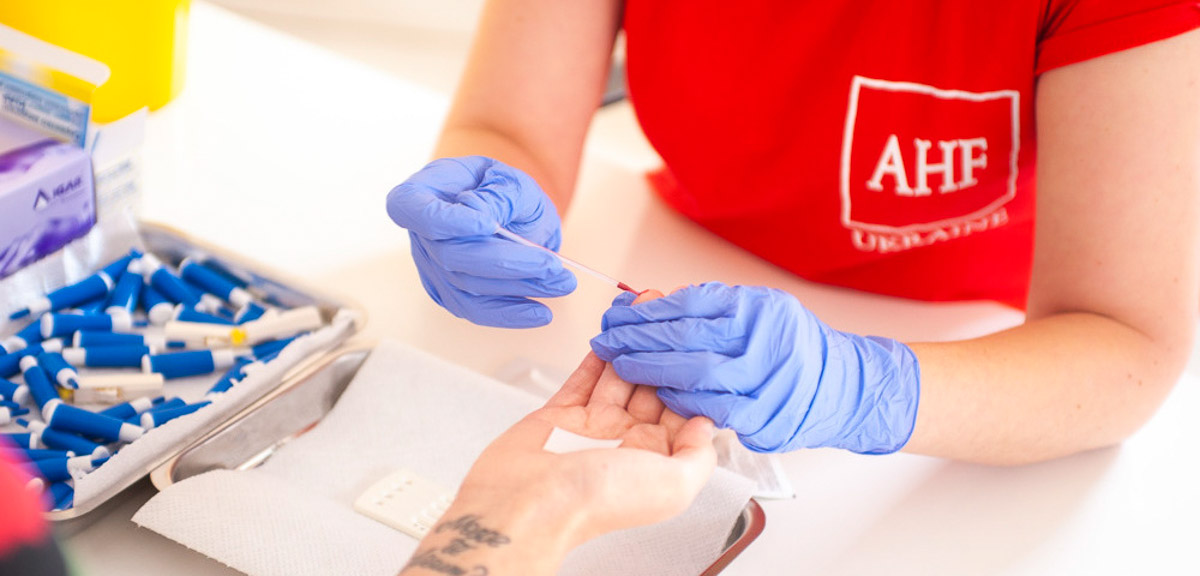 HIV Clinics
For hours of operation, address and contact info, of our clinic partners in Kyiv, please visit the page.
Find a Clinic
Mobile Testing Unit AHF Ukraine
(Minivan)
To find hours of operation and location
Find Closest Minivan
Psychological consultation.
Monday to Friday – 09.30 - 20.00 Saturday – 11.00 - 14.00 Sunday - Closed
L'viv, 20, Antonovych str. Lviv Region.
Get Testing & Treatment Here
AHF Test & Treat -
Odessa
Monday to Friday - 9.00 to 17.00 Saturday - 10.00 to 16.00
Odessa, Velyka Arnautska Steet, 44 MAP
NEW:
AHF Wellness Center -
Odessa
Tuesday - Saturday - 9:00 to 17:00
STI testing and treatment
Distribution of condoms
Safer sex advice and counseling
Odessa, Velyka Arnautska Steet, 44 MAP
---
HIV Basics
Knowledge is power. Learn basic facts about HIV, including about how it spreads, how to protect yourself, and how to live an active and productive life in the event of a positive test result.
HIV Test FAQs
Learn more about how HIV testing is carried out, in order to be more confident and to dismiss any doubts or irrational fears. Testing is free, confidential, and you will receive the result in 15 minutes.
FIND THE NEAREST HIV TEST POINT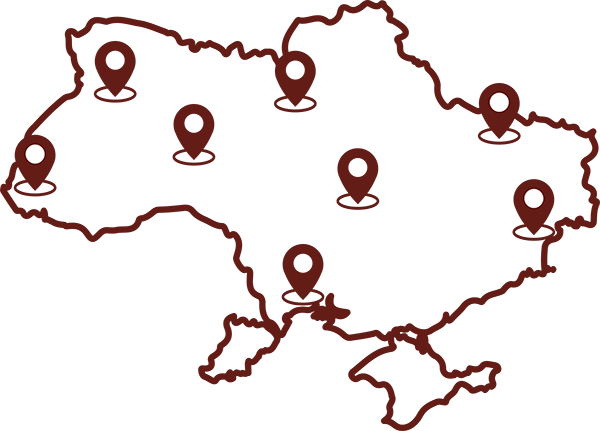 place holder
Services provided by AHF Ukraine includes:
Free HIV rapid testing
Counseling on HIV prevention and treatment
Free male latex condoms and safe sex counseling
Counseling on sexual orientation and gender identity, as well as hate discrimination and offenses
LGBT community meetings, trainings
find closest location
Have HIV Questions? -
Hot Lines
Want to learn more about HIV and AIDS? Need someone to ask? Nervous about testing? Need help finding a facility?
Call us today to get assistance: